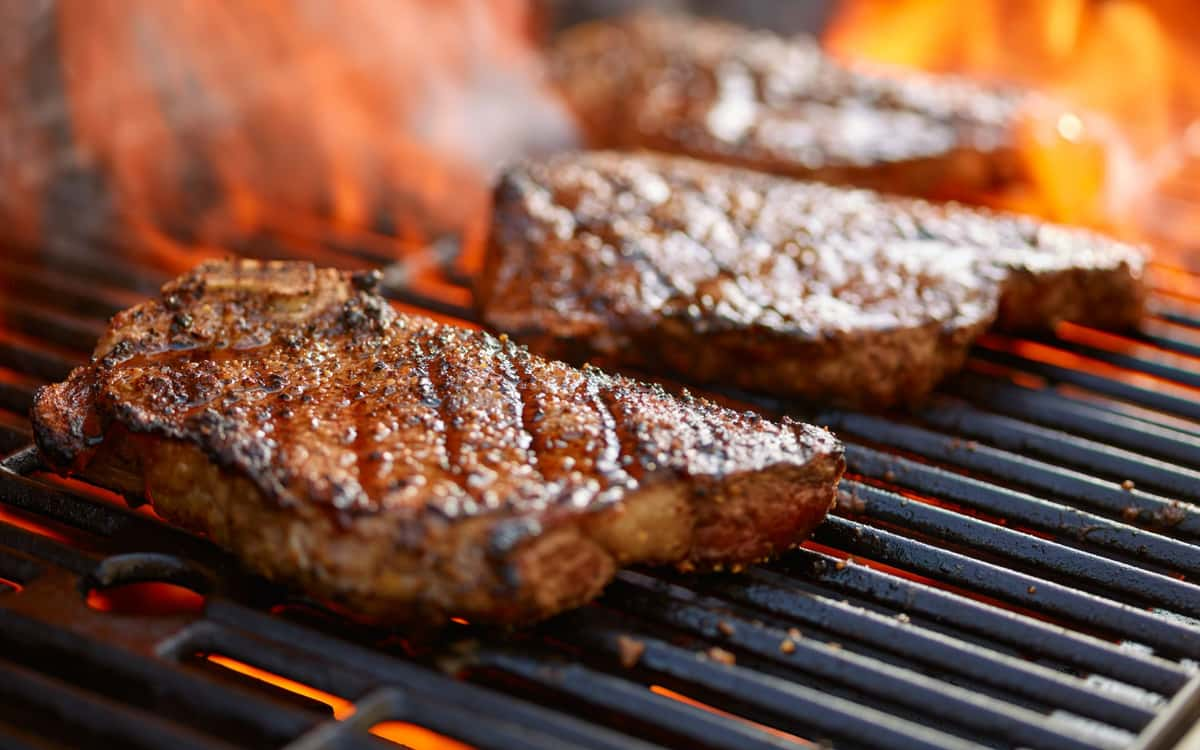 About
A Little About Us
On the Heights and hidden off beaten tourist tracks stands The Mesquitery Restaurant & The Shed Bar, an undisputed locals favorite since 1988. Once you open the door you're greeted with smiling faces and delicious aroma of mesquite grilled food.
The dining scene is casual and friendly, with comfortable booths and large tables fit for the entire family and friends. You can sit down, order the soup of the day (or Hood Rivers best clam chowder) and watch the chef grill the juicy steaks and fresh seafood over the mesquite fire which will really make your mouth water.
You can start off with homemade pierogi – a Polish specialty – prepared with a fresh green salad drizzle with orange citrus dressing or Hood River best Caesar salad. You can also choose between the crispy, yet tender chicken wings, paired with a sauce of choice or the fiery mountains of nachos. After the appetizers, you go directly to the signature dishes: the acclaimed 20 oz. Porterhouse, thick barbecued ribbons, creamy fettuccine alfredo or you can choose from the wide variety of steaks – all cooked to perfection and exactly the way you like it. Then you can choose your own sides, ranging from the loaded baked potato topped with cheese and bacon to the fresh steamed vegetables, only the sides that you love, and as many as you want. Then you're just wondering if it could get any better – it does! Desserts are the cherry on top of your dining experience, and you can choose from the Swedish cream, chocolate bomb, and many more, including Zahira homemade cheesecake with delicious flavors weekly.
Please enjoy your meal!